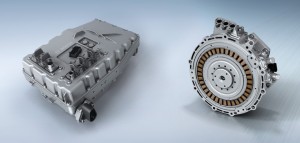 Are you seeking out for quality electrical components? Well, it's a difficult responsibility, I must say!  After all, with so many options around looking for something that's best in terms of quality as well as an investment is not an easy thing to do. In fact, these components will directly or indirectly affect your entire automobile especially in terms of aesthetics and functionality. So make sure that you choose very carefully!
Here down below I would like to mention a few pointers that will help you in choosing high-quality products, i.e. Bosch electrical components  for your automobile.
Bosch is an already a well-established firm that comes up with an exceptional range of car components and types of equipment that are best in terms of looks as well as functionality.
Reason-1:
Bosch electrical components are meant to take good care of the end users. And we being a leading supplier of such products simply aim to offer products and services of high standards, giving you a peace of mind especially when it comes to the ride.
Reason-2:
All auto parts aren't created equally and the Bosch electrical components manufacturers firmly know that producing high-end products can relatively improve the performance of your ride.
Reason-3:
Whether you choose a starter or an Alternator, Break Pad, Automotive Bulbs, Air Filter, Fuel Filter, Oil Filter, Fuel Injection Spares or any other product, we will install them in such a way that there will be no scope of any unexpected surprises later.
Reason-4:
The grand innovator of the fuel injection technology even today strives hard to deliver high- standard, low maintenance and cost effective Bosch electrical components, just for you!
Like I said before you will come across a variety of automobile companies offering  branded parts which aren't much subjected to regular servicing and maintenance. Although with regular servicing these parts can perform well for a longer period of time.
On and all, today Indian automotive industries and suppliers producing such automotive components are creating a benchmark in the national and global market as well. So all you need to do is get in touch with the finest supplier of such automotive components and leave the rest to us.
So this is it for now! In case you aim to know more about automotive components Bosch electrical spare parts, keep an eye on this space to get a better perspective!